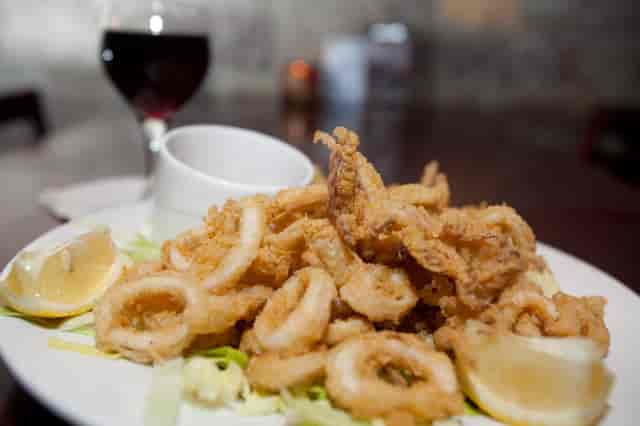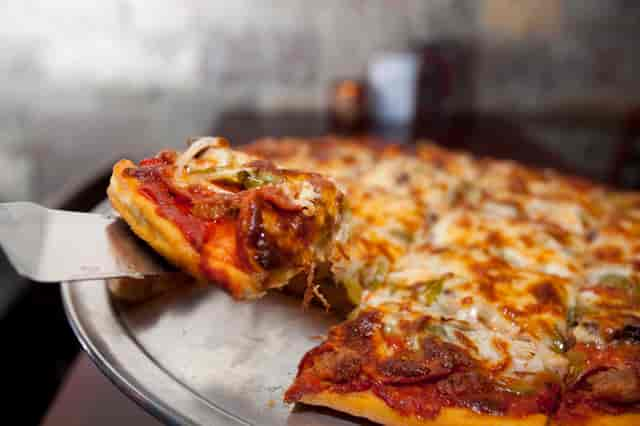 Carryout & Delivery Menu
Become a VIP
Receive updates on special events, new menu items, menu reviews, and more!
Carryout & Delivery Menu
Chicken Wings
Chicken wings, cooked to perfection and smothered in the sauce of your choice (approx. 7 wings per pound)

Side of ranch .75 Side of bleu cheese .75 Side of celery sticks 1.00

*note because current production issues by the suppliers - item pricing in this category may have been increased temporarily.
Pizza
Original Salerno's Pizza begins with traditional Italian thick crust, tomato sauce and cheese. Thin and extra thin crust available upon request. 

Gluten free and cauliflower crust available in Small 10" only additional $3

Add toppings to create your own Specialty Pizza! 
Additional Toppings: Sausage, Pepperoni, Green Peppers, Onions, Black Olives, Ham, Tomatoes, Mushrooms, Hot Giardiniera, Zucchini, Pineapple Anchovies, Spinach, Ground Beef, Green Olives

Premium Toppings: bacon, Canadian bacon, chicken, Italian beef, ricotta cheese
Specialty Pizzas
Our Specialty Pizzas were Uniquely Created with Taste in Mind. Deletions are OK, No Substitution of Toppings
Sandwiches
Served with Fries or House Salad. Upgrade to Onion Rings. $3 Upgrade to Waffle Fries $2
Pasta
Includes House Salad - Substitute Soup for $1
Make Your Own Pasta
Includes House Salad - Substitute Soup for $1. Additions: Shrimp $5, Meatballs, Sausage, or Chicken $4, Broccoli $2 Side of Sweet or Hot Peppers $1 Additional Cheese $1
* Have it Baked with Meat Sauce, Ricotta & Mozzarella add $3
+ Featuring Salerno's Fresh Homemade Pastas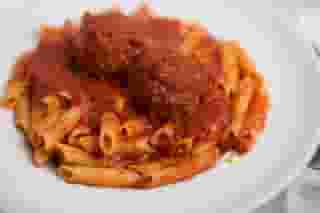 Make Your Own Pasta
First Choose Your Pasta, Then Choose your Sauce, follow with any additions *Baked (with Ricotta & Mozzerella). (+ Pasta Fettuccine + Pasta - Angel Hair + Pasta - Mostaccoli + Pasta - Mostaccoli - Baked* $3.00 + Pasta - Spaghetti + Pasta - Linguine + Pasta - Rigatoni + Pasta - Rigatoni - Baked* $3.00 + Pasta - Farfalle + Pasta Gnocchi $2.00 + Pasta Cavatelli $2.00)
Chicken, Fish, and More
Includes House Salad - Substitute Soup for $1 more